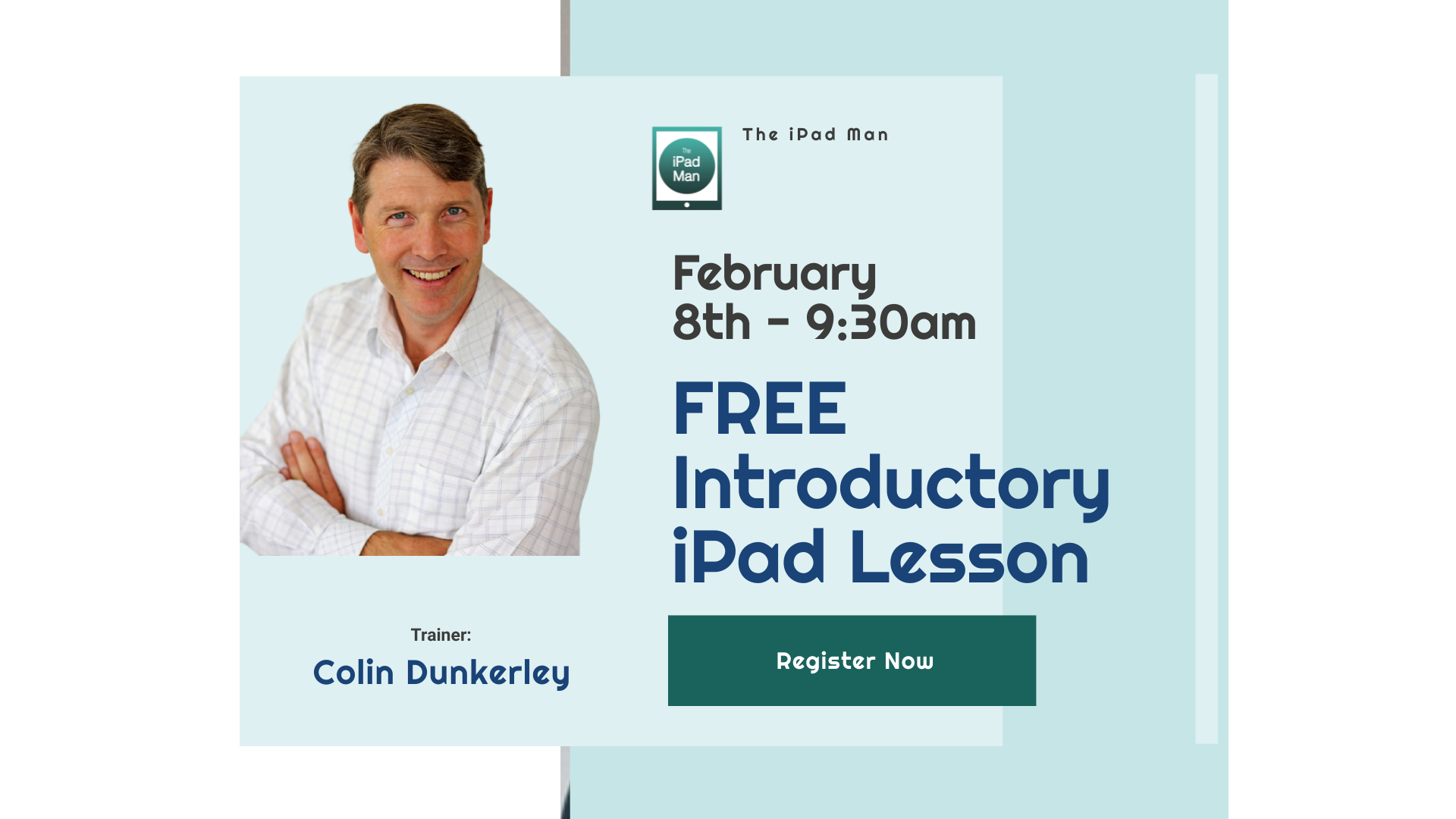 I understand that using your iPad can be intimidating, especially without proper guidance. That's why I've created a 90-minute introductory lesson to help you gain the confidence and skills you need to make the most of your device.
Whether you've had your iPad for just a few days or several years, my hands-on approach will leave you amazed at what you can accomplish. You'll receive clear and easy-to-follow notes, and this lesson will be delivered in a quiet environment with an amplified speaker to ensure that you get the most out of your lesson, even if you have hearing difficulties.
During the session, you'll learn about:
Navigating your iPad or iPhone with ease
Setting up and utilising iCloud for seamless connectivity
Perfecting your touch technique for improved accuracy
Typing faster and reducing mistakes
Discovering shortcuts and menus that will save you time and frustration
Improving the readability and accessibility of your iPad
And much more!
Please make sure your device is fully charged and bring along your username and passwords (for you, not me!), as this is a hands-on experience where you'll be taking active steps towards mastering your iPad. This is a rare opportunity to receive a complimentary lesson, and I want you to make the most of it. Book now and start unlocking the full potential of your device.
Important: This lesson is exclusively for Apple iPad users. The instructions and notes provided are tailored specifically for the Apple iPad and cannot be used for Android tablets. If your device is not an Apple iPad, I regret to inform you that you will not be able to participate in this lesson.